Wondering how a man who owns 96 companies, 28 of which are publicly listed with a total market cap of more than 180 Billion Dollars is not one of the richest in the world? Welcome to the conundrum that is Ratan Navalji Tata. So how does the chairman of a multi-billion dollar corporation not be a billionaire himself?
This week on Social Cube, we will try to answer these questions and shed light on one of India's biggest Industrialists. So let's started!
 He donates 65% of his total wealth to charity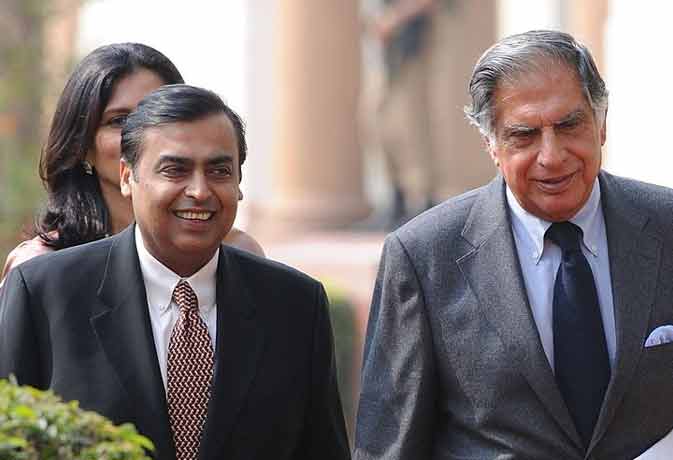 "The Ambanis are Businessmen, we are Industrialists"- Ratan Tata
 All 96 companies under the TATA brand are in fact owned by TATA Sons, of which 65% worth of shares are owned by various charities, and only 35% of its stake is owned by TATA Group. These charities are owned and operated by TATA Group, however, the expenses are managed independently. So in fact, Ratan Tata doesn't see a dime of the 65% of his own company's profits and as a result, it doesn't reflect on his personal net worth-leaving him with only 35% of the total revenue, and just shy of the billionaire mark. So how do a few million dollars in charity put a dent in someone like Ratan Tata's bank? Well, firstly, it's not just a few million. Owing to the 65% revenue going to charities, by 2019, Ratan Tata will have given out nearly 117 Billion US Dollars in charity!
Remember the obnoxiously small Tata Nano? Many close to Ratan Tata advised him not to go through with his pet project of producing the cheapest Indian car, but he did it anyway and provided thousands of Indians with their daily driving car. Not only that, Ratan Tata recently envisaged to eradicate Malaria in India and has earmarked $70 million for the construction of Tata Institute of Genetics to do just that. Beat that Bill and Melinda Gates.
He is an extraordinary boss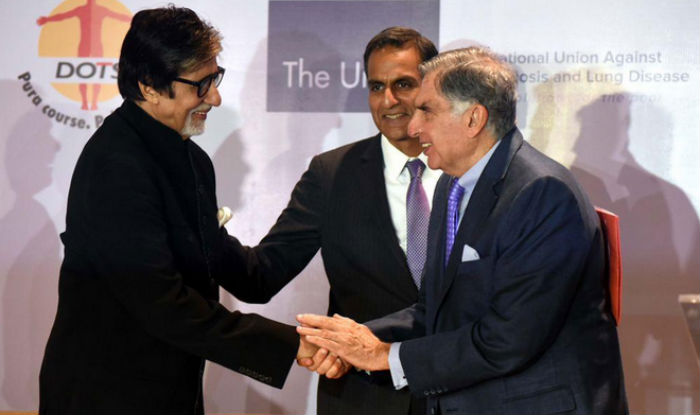 The employees at Tata are not regarded as such and are instead treated as extended family- a recent message from Ratan Tata had him hailing his employees as "inheritors and custodians of TATA" on the 178th birth anniversary of his great-grandfather, Jamsetji Tata. After the 26/11 terrorist attacks in Mumbai, Ratan Tata, the owner of the most-affected Taj Mumbai offered to compensate the families of the dead, irrespective of the fact that they had no association with Tata whatsoever, and did so within 20 days of his announcement. Moreover, Ratan Tata visited and consoled over 80 families over their losses and opened Psychiatric cells across all Tata centres to provide mental help for those affected in the tragedy. Not only that, during the time the Taj Mumbai was closed for renovations after the attacks, salaries were sent through money-order for all employees so as to maintain normalcy for the unfortunate families. With such a generous man for a boss, no wonder the employees at Tata are committed to their work and it shows, with 4 out of 5 socially responsible companies in India belonging to the TATA Group.
Ratan Tata may fund your next startup
Not only has Ratan Tata been a generous boss and philanthropist, but he has also helped over 30 startups to reach their potential and garner the international success they have now. The most notable of his investments are Ola, UrbanLadder, PayTM, CarDekho, BlueStone, YourStory and Xiaomi. And a lot more, see the complete list here. The ex-chairman of Tata Group was the first Indian to invest in Xiaomi-the Chinese Tech Giants. He became one of the first in India to understand the true potential of e-commerce in India, and led the charge with his investments in PayTM in March 2015 and later in Ola later in July. He still continues his investment spree and looks for innovative solutions to common problems in India, like he did in the past with Tata Swach-the Rs 999 water purifier for middle-class Indians. Owing to his mission of bringing the best of technology in India, maybe your next startup will be the one to get funded by Ratan Tata himself!
In a time where the rich feed on the poor, In a time where people like to spend their hard earned money buy things they don't need, and to impress people they don't like; Ratan Tata uses his money to uplift those around him, and to make his home a better place. So what if Ratan Tata doesn't have the billion-figure in his net worth; If there's a shred of truth in the old saying, "the real measure of one's wealth is how much they'd be worth if they lost all their money" Ratan Tata sure is the richest man on the planet! We at Social Cube wish him the best of luck for the future. Thank You for reading!